How Do I Find the Best Veterinarian?
If you are considering whether or not to get a pet, you should think about finding the best veterinarian who is experienced with pets. There are many different types of pets and each has its own unique needs. To find the best veterinarian for your pet, consider the animal's breed, age, size, activity level and health history. You should also ask the veterinarian about their experience caring for pets and whether they have any special training or experience in caring for that type of animal.
How important it is to find the right vet for your pet
Finding a good veterinarian is important for the health of your pet. You want to find someone who is qualified and experienced in caring for animals. Ask family and friends for recommendations, or do some online research to find the best veterinarian who is right for you and your pet.
When you are looking for a veterinarian, be sure to consider the following:
-Is the veterinarian licensed and insured?
-Does the veterinarian have experience treating your type of pet?
-Is the veterinarian available when you need him or her?
-Do you feel comfortable with the veterinarian and his or her staff?
-What are the costs associated with care?
It's important to find a vet that will suit not only your budget but personality as well. Some vets can be harsh while others may be too laid back.
Do your research
When it comes to our furry friends, we want what's best for them. That's why it's important to do your research before taking them to the veterinarian.
There are a lot of myths and misconceptions about veterinary care, and it can be tough to know what's true and what's not. So before you go, arm yourself with information about your pet's condition and the treatment options available.
This way, you'll be able to have a more productive conversation with your veterinarian and make informed decisions about your pet's care.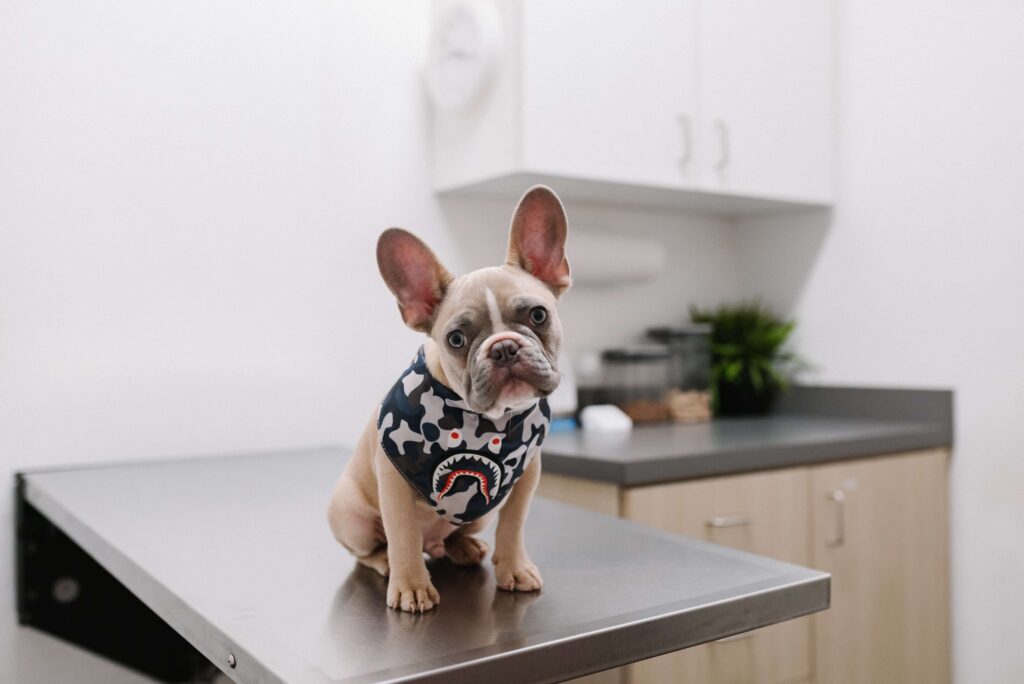 Ask for referrals
When you're looking for a new veterinarian, it can be tempting to just choose the one closest to your house. But if you take the time to ask friends and family for referrals, you may be able to find the best vet who's worth the drive.
Referrals are especially helpful if you have a specific type of pet or need a vet who specializes in a certain area. And since your friends and family have probably been happy with their vets, they're likely to recommend someone good.
If you don't know anyone who has a vet they like, try searching online for reviews. Also, on some blogs you can find opinions on veterinarians in your area. Veterinary websites like Pets Adviser often have user-generated reviews that can help you decide which vet is right for you and your pet.
Tour the clinic
We suggest you consider visiting the clinic before making your final decision. This will give you the opportunity to view the facility and meet the staff. You can also ask all your questions about the practice.
The clinic should be clean and organized. The staff should be friendly and knowledgeable. Ask about their experience with the type of pet you have. They should also be able to tell you about their approach to care.
If you're not happy with the answers you receive, it's best to keep looking. There are many great clinics out there, so don't settle for one that doesn't feel right.
A veterinarian's office is a fascinating place. It's a little bit of everything – from the science of diagnosing and treating illness and injury, to the artistry of working with animals to keep them healthy and comfortable. A good vet clinic will be open to visitors, who can get a glimpse into what goes on behind the scenes.
When you tour a vet clinic, you'll see first hand the variety of equipment and technology used to help animals. There are diagnostic machines, surgical tools, and even pharmacy cabinets. You'll also see exam rooms, kennels, and treatment areas. It's an interesting mix of clinical and practical spaces.

Ask questions
Be sure to do your research and ask lots of questions. When it comes to veterinarians, for example, you'll want to find one who has the same philosophies as you about pet care. Do they perform low-cost spay and neuter surgeries? Are they open to discussing alternative treatments? What are the processing times for insurance when you bring your pet? Will they allow you to visit during surgery so you can see what's going on?
You should also ask about their office hours and whether they offer emergency services. In addition, find out if they have a 24-hour answering service in case of an after-hours emergency. And don't forget to ask about their rates. Some vets may be more expensive than others, but it's important that you feel comfortable with the cost before making an appointment.
Get a second opinion
When it comes to our pets, we want to do what's best for them. Sometimes, that means getting a second opinion from a veterinarian.
This is especially important if the pet owner is considering surgery or other expensive treatments. A second opinion can help ensure that the pet gets the best possible care.
It's also important to get a second opinion if the pet is showing signs of illness but the owner isn't sure what's wrong. A second opinion can help rule out serious diseases and save the pet from unnecessary tests and treatments.
Conclusion
It is important to do your research before choosing a vet for your pet. Ask friends and family for recommendations, or do a quick Google search to find reviews. Once you have a few names, make an appointment to meet with each vet and ask questions about their experience, their approach to care, and what services they offer.
Ultimately, you want to find a vet that you feel comfortable with and who will take care of your pet as if it were their own.
FAQ
Subscribe to Our Newsletter ✉️
Subscribe to our weekly newsletter below and never miss the latest article.