5 Fun Activites to Do with your Dog this Summer
Hello, fellow dog lovers! As the temperature rises and the days grow longer, summer is undeniably upon us. This time of the year is filled with ample opportunities for fun and leisure, not just for us humans, but also for our four-legged friends. Dogs, like their human companions, enjoy the joy and freedom that the summer brings. They are always up for some good and fun activites!
Keeping our dogs engaged in physical activities is incredibly important, especially during the summer months. Not only do these activities provide a great way for them to expend energy and stay fit, but they also contribute to their overall happiness and well-being. It strengthens the bond between you and your canine friend and can help to prevent behavioral problems caused by boredom or frustration.
In this blog, we'll explore an array of exciting and enjoyable activities that you can embark on with your dog this summer. From refreshing water games to invigorating outdoor adventures, fetching games, agility training, and even attending dog-friendly events – there's something for every dog and every dog lover. Plus, we'll even give you some delicious recipes for frozen dog treats to help your pup cool down.
Join us as we dive into this exciting journey, ensuring that you and your furry friend make the most out of the sunny days ahead!
Understanding Your Dog's Needs and Abilities
Before you and your furry friend leap into a summer of fun, it's important to take a step back and truly understand your dog's needs and abilities. Each dog is unique in its own way, and what might be a thrill for one could be overwhelming for another. The breed, age, and health of your dog are critical factors to consider when planning activities.
Different breeds have different energy levels and capabilities. For instance, breeds like Border Collies or Labradors may love a long hike or an extended game of fetch, while a Pug or Bulldog may prefer a gentle walk or a relaxed play in the garden. Age is another key factor. Puppies and young dogs generally have a lot of energy and may require more playtime, while older dogs might appreciate slower, more leisurely activities.
Health is also a prime consideration. If your dog has any health issues, you should always consult with your vet to understand what type of physical activities are appropriate. Don't forget that heat can exacerbate certain conditions, so it's essential to monitor your dog and keep them cool and hydrated during any summer fun.
Identifying your dog's interests is a part of understanding their needs. Watch for signs of enthusiasm when they engage in certain types of play. Do they love fetching balls? Do they enjoy playing in water? Or maybe, they prefer hunting for hidden toys or treats? Every dog has their preferences, and finding activities that match these will ensure they have a fabulous, tail-wagging time this summer. Your dog's wagging tail and happy face will be the best indicators that you've planned the perfect summer of fun.
Fun Summer Activities for Your Dog
Now that we've covered how to consider your dog's needs and abilities, let's jump into some of the best activities you can enjoy with your furry friend this summer!
Water Activities
First off, nothing beats the summer heat quite like a good splash. Water-based activities are a great way to keep your dog cool while also providing plenty of exercise and fun. Swimming is an excellent low-impact activity that's beneficial for dogs of all ages. Many dogs love a good game of water fetch, too — just toss a floating toy into a pool, lake, or ocean and let your dog dive in after it. Or, consider setting up a sprinkler in your backyard for a refreshing and playful way to beat the heat.
Outdoor Adventures
For the adventurous pups and their owners, outdoor activities can make for memorable summer days. Consider taking your dog on a hiking trip, letting them explore new scents and sights. Camping with your canine friend can also be a unique bonding experience. If your dog loves the beach, a trip to the seaside to dig holes, run freely, and maybe even surf, is a great idea. Just remember to always keep an eye on your pet to ensure they're safe during these adventures.
Fetch Games and Agility Training
Fetch games are classic dog favorites and for good reason. They allow your dog to sprint off their energy and engage their minds. Plus, it's a game you can play almost anywhere! For a fun variation, try using different toys or Frisbees. Agility training, on the other hand, can be both physically and mentally stimulating. Set up a DIY agility course in your backyard using hurdles, tunnels, and weave poles. This can be a great way to teach your dog new skills and boost their confidence.
Dog-Friendly Events
Summer is also the perfect time to check out dog-friendly events happening in your community. From doggie carnivals and charity walks to 'Yappy Hours' at local eateries, these events can be a fantastic opportunity for your dog to socialize with other pups. Check local community calendars or pet-centric social media groups to find events near you.
Frozen Treats and DIY Toys
Finally, don't forget to spoil your pup with some homemade, dog-friendly frozen treats. These can be as simple as freezing chicken broth into ice cubes or making pupsicles from pureed fruits. DIY toys, like freeze toys or homemade rope toys, can also be a huge hit. These activities are not only fun but also provide an excellent opportunity for you and your pet to spend quality time together.
In all these activities, the key is to keep them fun, safe, and geared towards your dog's abilities and preferences. Here's to a summer full of wagging tails and happy barks!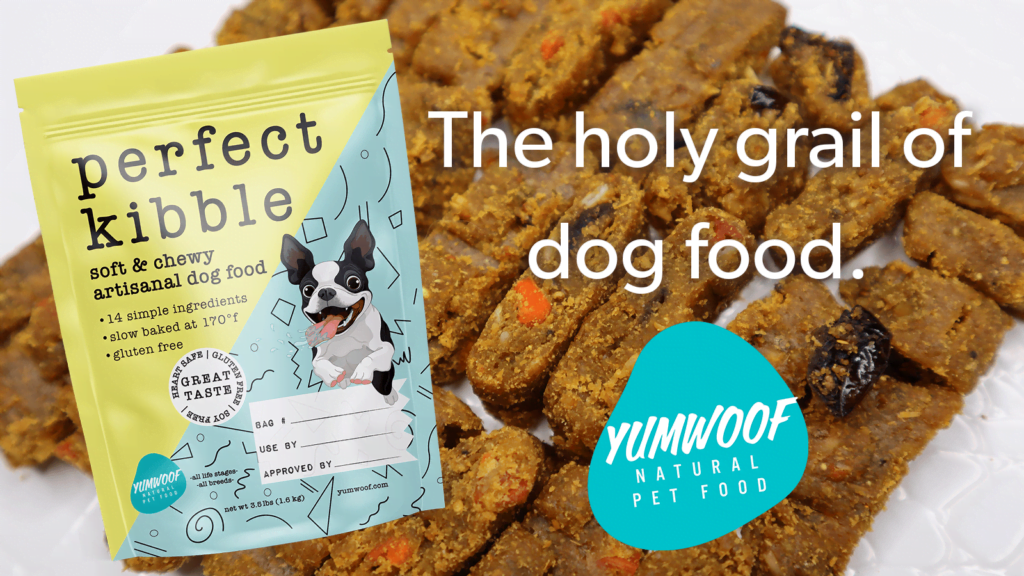 Importance of Rest and Relaxation
Just as much as we love summer fun and games, it's essential to remember that rest and relaxation are just as crucial for our furry friends. Like us, dogs need time to unwind, recharge, and cool down, especially after a day filled with energetic activities under the sun. Ensuring your dog gets adequate downtime helps prevent fatigue and overheating, contributing to their overall health and wellbeing.
When planning your summer activities, factor in quiet times for your dog to rest. Avoid the peak heat hours of the day, usually between 10 a.m. and 4 p.m., and use this time for relaxation instead. Remember, a well-rested dog is a happy, healthy dog!
In terms of creating the ideal resting space, it's important to keep it cool and comfortable. If possible, ensure the area is air-conditioned or at least well-ventilated. Fans, cooling mats, and ample shade can also help keep the temperature down. Make sure to provide plenty of fresh, cool water to keep your dog hydrated.
A cozy bed or a soft blanket can make a world of difference in your dog's comfort. Some dogs also enjoy having a quiet, secluded spot where they can retreat for some peace and quiet. A crate, a designated room, or even a shady spot in the garden can serve this purpose.
Remember, summer is all about balance. Balancing fun activities with periods of relaxation will ensure your dog stays happy and healthy throughout the season. So, don't forget to schedule in some snuggle time and pamper your pooch with love and relaxation this summer.

What temperature is too hot for dogs?
Dogs don't sweat like humans do, and their fur coats can make them more susceptible to overheating.
So, what temperature is too hot for dogs? As a general rule, once outside temperatures reach 70°F (21°C), pet owners should start to watch their dogs for signs of heat stress. When the mercury rises above 80°F (27°C), the risk of heatstroke increases significantly, especially for brachycephalic breeds (those with short noses and flat faces, like Bulldogs or Pugs), elderly dogs, overweight dogs, or dogs with medical conditions.
Remember, direct sunlight and humidity can make the environment feel much hotter than the actual temperature. So, be cautious on those sunny, muggy days. Also, keep in mind that hot asphalt or sand can burn your dog's paws. If it's too hot for your hand, it's too hot for your dog's paw pads.
Being aware of the temperature and its effects on your dog can ensure a safe, enjoyable summer for your furry companion. Always stay alert to signs of overheating and take necessary precautions to keep your pet cool and comfortable.
Monitoring Your Dog's Health During Summer
Heatstroke and dehydration are serious risks during the hotter months, and being able to recognize the signs can potentially save your dog's life.
Heatstroke signs in dogs include excessive panting or difficulty breathing, increased heart rate, drooling, mild weakness, stupor, or even collapse. More severe symptoms can include seizures, bloody diarrhea, and vomiting. Dehydration, on the other hand, can manifest through symptoms such as dry gums, loss of skin elasticity, excessive panting, and lethargy.
If you notice any of these signs, it's crucial to act quickly. Move your dog to a cooler area immediately, apply cool (not cold) water to their body, and let them drink small amounts of water or lick ice cubes.
However, these measures are only to stabilize the situation. If your dog exhibits signs of heatstroke or severe dehydration, it's imperative to seek veterinary help immediately. Even if your dog seems to recover, a visit to the vet is still a good idea, as these conditions can have serious, sometimes delayed, effects.
Remember, the best cure is prevention. By monitoring your dog's behavior, ensuring they're properly hydrated, and avoiding rigorous activity during the peak heat of the day, you can help keep your furry friend safe and happy all summer long.
Conclusion
And there we have it – a summer packed with endless fun, adventure, and bonding opportunities with your beloved furry friend. From water-based games and outdoor explorations to agility exercises and delicious frozen treats, we've covered an array of activities that promise to make this summer truly unforgettable for both you and your dog.
Remember, the key is to tailor these activities to your dog's specific needs, abilities, and preferences. The joy is in the journey as you discover together the delights that the sunny season has to offer. Don't forget to ensure ample downtime for rest and relaxation, and be vigilant in monitoring your dog's health in the heat.
Summer is a season for making memories, and what better way to do so than with your loyal canine companion by your side? So, get out there, soak up the sun, and have a blast with your pup. Here's to a summer filled with wagging tails, playful barks, and the kind of joy that only a dog can bring. Happy Summer!
References:
Subscribe to Our Newsletter ✉️
Subscribe to our weekly newsletter below and never miss the latest article.