Best Dog Names in 2023: Finding the Perfect Name for Your Furry Friend
When you bring a new furry friend into your life, one of the most exciting decisions you get to make is choosing the perfect name for them. A dog's name is not just a label; it becomes an integral part of their identity. Whether you're a new dog owner or looking to rename your canine companion, this article will guide you through the process of finding the best dog names. From popular classics to unique and creative options, we'll help you discover a name that truly suits your four-legged friend.
The Importance of Choosing the Right Name
Selecting the right name for your dog is crucial as it will be used countless times throughout their life. A good dog name should be easy to pronounce, distinct, and reflect your pet's personality. Additionally, it should be a name that you and your family enjoy saying repeatedly. With so many options available, let's explore some popular categories of dog names.
Classic Dog Names
Classic dog names have stood the test of time and continue to be popular among dog owners. These names are timeless and can suit dogs of any breed or size
Examples of classic
Max
Bella
Charlie
Lucy
Buddy
Daisy
Rocky
Molly
Jack
Sadie
Bailey
Lily
Tucker
Maggie
Duke
Chloe
Cooper
Rosie
Oliver
Sophie
Oscar
Ruby
Zeus
Penny
Bentley
Coco
Leo
Luna
Milo
Stella
Trendy and Unique Dog Names
If you're looking for something more unconventional, trendy and unique dog names are a great option. These names often draw inspiration from popular culture, current trends, or unique attributes of your dog.
Examples of trendy and unique dog names
Finn
Luna
Dexter
Nova
Odin
Hazel
Ziggy
Willow
Atlas
Nala
Maverick
Luna
Jasper
Penelope
Koda
Freya
Milo
Stella
Apollo
Harper
Bowie
Piper
Ace
Cleo
Kai
Olive
Arlo
Zara
Loki
Juno
Names Based on Appearance or Personality Traits
Another approach to naming your dog is choosing a name that aligns with their appearance or personality traits. For instance, if your dog has a fluffy white coat, you might consider names like Snowball or Cotton. If your furry friend is energetic and playful, names like Sparky or Bubbles could be fitting. Matching their name to their physical appearance or temperament can add an extra touch of personalization.
Examples Names Based on Appearance or Personality Traits
Shadow
Spark
Coco
Spot
Whiskers
Ginger
Blaze
Patches
Willow
Midnight
Sunny
Rusty
Mocha
Peanut
Bandit
Snowflake
Rocky
Bubbles
Fuzzy
Pepper
Marshmallow
Dotty
Gizmo
Luna
Speedy
Socks
Zigzag
Cuddles
Spunky
Smokey

Famous Dog Names
Many dog owners draw inspiration from famous dogs in history, movies, or literature. These names carry a sense of nostalgia and recognition. Popular choices include Snoopy, Lassie, Scooby-Doo, Toto, and Marley. Opting for a famous dog name can be a tribute to a beloved character or a nod to your favorite story.
Exemple Famous Dog Names
Snoopy
Lassie
Scooby-Doo
Toto
Beethoven
Lady
Hachi
Rin Tin Tin
Marley
Balto
Bolt
Buddy
Benji
Max (from "The Secret Life of Pets")
Wishbone
Pongo (from "101 Dalmatians")
Perdita (from "101 Dalmatians")
Chance (from "Homeward Bound")
Shadow (from "Homeward Bound")
Toto (from "The Wizard of Oz")
Old Yeller
Rin Tin Tin
Eddie (from "Frasier")
Bruiser (from "Legally Blonde")
Tramp (from "Lady and the Tramp")
Dodger (from "Oliver & Company")
Hooch (from "Turner & Hooch")
Max (from "The Grinch")
Baxter (from "Anchorman")
Gromit (from "Wallace & Gromit")
Names Inspired by Pop Culture
Pop culture is a treasure trove of unique and captivating names for your furry companion. From movies, TV shows, and music, there is an abundance of inspiration to draw from. Consider names like Arya, Thor, Khaleesi, Yoda, or Bowie. These names can spark conversations and showcase your interests and passions.
Exemple Names Inspired by Pop Culture
Chewbacca (Star Wars)
Simba (The Lion King)
Scooby (Scooby-Doo)
Thor (Marvel)
Hermione (Harry Potter)
Arya (Game of Thrones)
Yoda (Star Wars)
Marley (Marley & Me)
Elsa (Frozen)
Rocky (Rocky)
Leia (Star Wars)
Sheldon (The Big Bang Theory)
Bruno (Cinderella)
Max (Mad Max)
Baloo (The Jungle Book)
Ariel (The Little Mermaid)
Rex (Toy Story)
Nala (The Lion King)
Fiona (Shrek)
Gandalf (The Lord of the Rings)
Dory (Finding Nemo)
Rocket (Guardians of the Galaxy)
Harley (Suicide Squad)
Bella (Twilight)
Oliver (Oliver & Company)
Pikachu (Pokemon)
Jack (Pirates of the Caribbean)
Belle (Beauty and the Beast)
Bruno Mars (Musician)
Django (Django Unchained)

Naming Tips and Considerations
Now that you're armed with inspiration and tips, it's time to choose the perfect name for your dog. Consider your dog's personality, appearance, and the characteristics that make them special. Experiment with different names and observe how they resonate with your furry friend. Once you find the name that elicits joy and fits their unique identity, you'll know you've found the perfect match.
When choosing a name for your dog, keep the following tips and considerations in mind: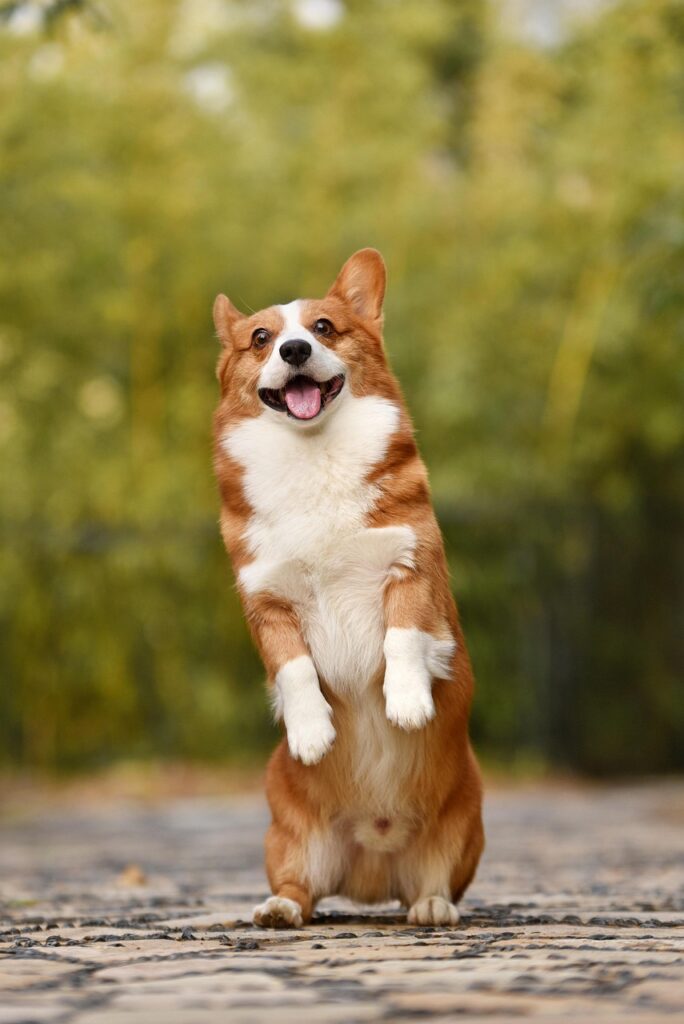 Choosing the Perfect Name for Your Dog
Length and Pronunciation: Select a name that is easy to say and understand, both for you and others.
Avoid Confusion: Avoid names that sound similar to common commands or other family members' names.
Positive Association: Choose a name that has a positive connotation and makes you and your dog happy.
Timelessness: Consider whether the name will still be suitable as your dog ages.
Family Consensus: Involve your family in the naming process to ensure everyone feels connected to your new furry family member.
Conclusion
Finding the best dog name is an exciting journey that allows you to express your creativity and showcase your dog's individuality. Whether you opt for a classic, trendy, or unique name, what matters most is that the name reflects your love and admiration for your four-legged companion. Take your time, explore different options, and enjoy the process of finding the perfect name for your beloved furry friend.
FAQs (Frequently Asked Questions)
Subscribe to Our Newsletter ✉️
Subscribe to our weekly newsletter below and never miss the latest article.