7 Best Dog Agility Equipment: Taking Your Pooch's Training to the Next Level
As a responsible dog owner, you want your furry friend to stay happy, healthy, and mentally stimulated. Dog agility training is an excellent way to achieve all of these goals while building a stronger bond with your canine companion.
In this article, we'll explore the world of dog agility equipment and how it can elevate your pet's training to the next level.
What is Dog Agility?
Dog agility is a fast-paced and exciting sport that involves guiding your dog through a timed obstacle course. The objective is to complete the course with speed and accuracy while following the handler's commands. Agility training not only enhances your dog's physical capabilities but also sharpens their mental agility.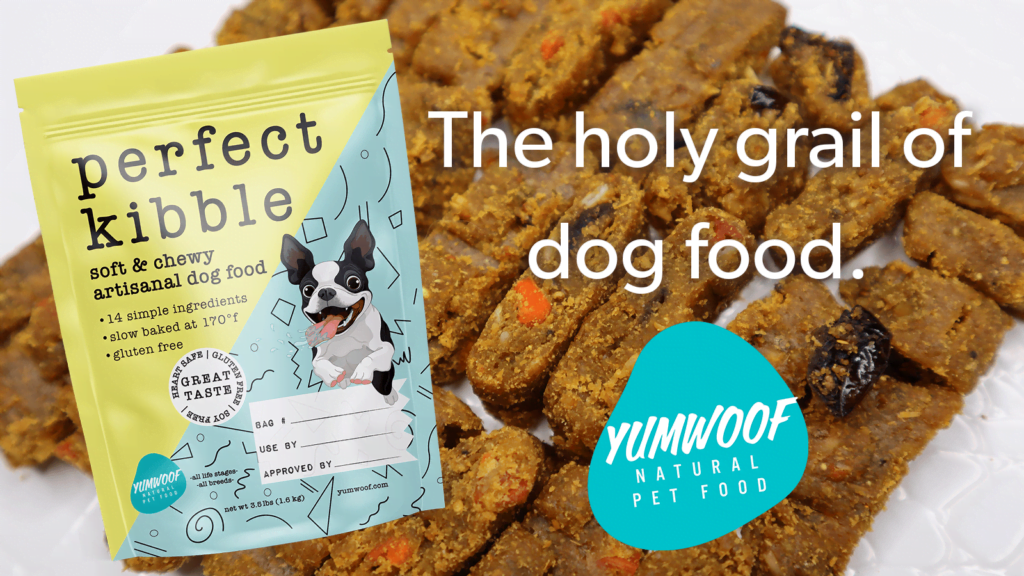 The Benefits of Agility Training for Dogs
Agility training offers numerous benefits for both you and your furry friend. It provides an outlet for your dog's energy, which can reduce behavioral issues stemming from boredom. The sport also boosts your dog's confidence, improves their obedience skills, and fosters a deeper bond between you and your pet.
Getting Started with Dog Agility Training
Before diving into agility training, it's essential to assess your dog's physical abilities and temperament. Basic obedience commands like sit, stay, and come are prerequisites for agility training. Additionally, selecting the right equipment is crucial for your dog's safety and progress.
Essential Dog Agility Equipment
Agility Jumps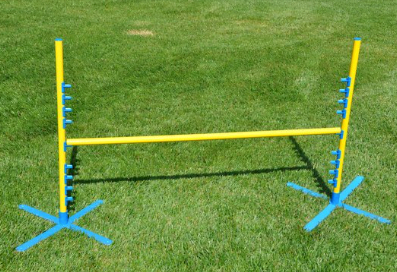 Agility jumps are one of the most fundamental pieces of equipment in dog agility training. They come in various heights and designs, challenging your dog's jumping ability and agility.
Agility Tunnels
Tunnels add an element of excitement to the course. Dogs must navigate through these flexible tubes, testing their speed and willingness to follow commands.
Weave Poles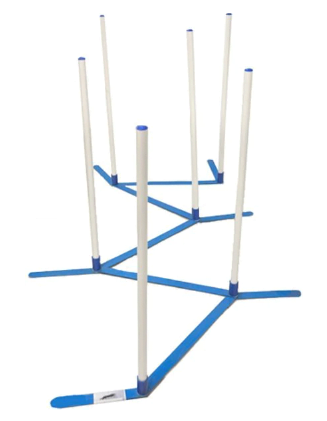 Weave poles require your dog to skillfully weave in and out of a series of upright poles. Mastering this equipment enhances their agility and focus.
A-Frame
The A-frame is a steep ramp that your dog must ascend and descend. It tests their balance and agility, offering a thrilling challenge.
Dog Agility Teeter-Totters
Teeter-totters, also known as seesaws, require your dog to walk across a narrow board that pivots in the middle. This equipment enhances your dog's balance and coordination.
Dog Walk
The dog walk consists of a narrow plank elevated above the ground, with ramps on both ends. Your dog must walk confidently across it, showcasing their control and precision.
Pause Table
The pause table offers a resting spot where your dog must stay for a designated time. It promotes obedience and patience during the course.
Safety Precautions for Agility Training
Safety should always be a top priority when engaging in agility training. Incorporating warm-up exercises and cooldown routines helps prevent injuries. It's also essential to avoid overexertion and regularly monitor your dog's health.
Creating an Agility Course at Home
You don't need a professional training facility to enjoy agility with your dog. With some creativity and resourcefulness, you can set up a basic agility course in your backyard using readily available materials. This way, you can continue training even when you can't make it to a dog agility club.
Taking Agility Training to the Competitive Level
Taking your agility training to the competitive level opens up a whole new world of excitement and challenges for both you and your dog. To start, explore and join local dog agility clubs where you can connect with like-minded enthusiasts and experienced trainers.
Once you feel confident in your skills, consider entering agility competitions to put your training to the test. Prioritize preparing for these events by practicing regularly, refining your techniques, and understanding the rules and requirements.
The thrill of competing alongside your canine companion will deepen your bond and showcase the incredible progress you've made together on this agility journey.
Agility Training Tips and Tricks
To ensure successful agility training, use positive reinforcement and keep the training sessions enjoyable for your dog. Patience, consistency, and enthusiasm go a long way in fostering a positive learning environment. Additionally, be aware of common training mistakes and learn how to avoid them.
Conclusion
Dog agility equipment offers a fun and effective way to keep your four-legged companion physically and mentally active. By investing time and effort in agility training, you can strengthen your bond with your dog while providing them with the stimulation and challenges they need. Whether you're a casual hobbyist or a serious competitor, agility training is a rewarding journey for both you and your canine friend.
Frequently Asked Questions (FAQs)
Subscribe to Our Newsletter ✉️
Subscribe to our weekly newsletter below and never miss the latest article.