Urinary Tract Infection in Dogs| Symptoms, Causes and Treatments
UTIs are common conditions in dogs, but they can be particularly difficult to treat. In fact, their early diagnosis is essential to the success of their treatment.
To give your pet the best health prognosis, it is therefore essential to know how to recognize the very first signs of a urinary tract infection in order to take him quickly to a veterinarian, before the situation gets complicated.
In this article, I invite you to learn more about UTI in dogs, and in particular the symptoms that should put you on the alert and motivate you to consult without delay.
What is urinary tract infection in dogs?
Dog urinary tract infection is a condition caused by the proliferation of infectious agents (bacteria, viruses or parasites) within the urinary tract of animals.
The dog's urinary tract includes its upper urinary tract, which is the kidneys and ureters, as well as its lower urinary tract, which is the bladder and urethra. In short, it is about the entire urinary system.
Indeed, it is essential to distinguish urinary tract infection from cystitis, the latter consisting of inflammation of the walls of the bladder, and therefore only affecting this organ of the urinary tract.
Regardless of the segment of the urinary tract affected by the initial urinary tract infection, all organs of the system are in danger once infectious agents have entered them.
Also, an infection of the lower urinary tract (bladder and urethra) may spread to organs of the upper urinary tract (kidneys and ureter), it is even unlikely that the infectious agents will remain confined to the same segment for a long time.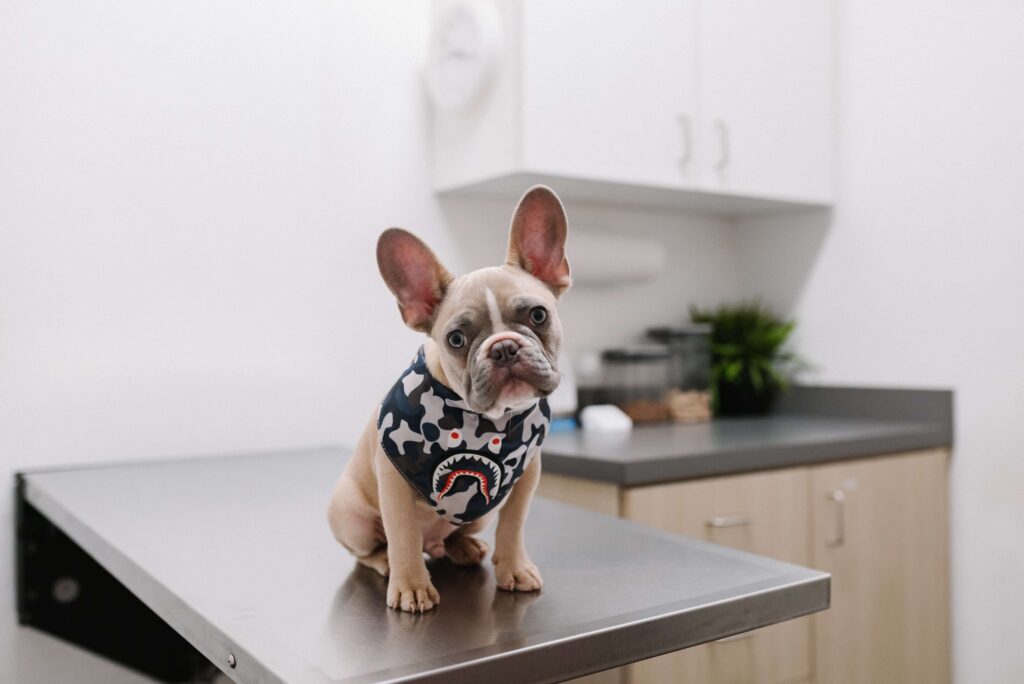 The different urinary tract infections in dogs are categorized according to their complexity, persistence and recurrence.
We speak of an uncomplicated urinary tract infection when the infectious agents have not caused any structural or functional damage, that is, when the tissues of the urinary system remain healthy and are able to perform their role.
In this case, the UTI is usually transient, self-limiting (stops getting worse on its own at a certain stage) and completely reversible.
Complicated UTIs occur when the dog has a dysfunction in the natural defenses of the urinary tract, which prevents their body from controlling the proliferation of infectious agents.
The treatment of this type of pathology involves diagnosing and treating the disorder causing this dysfunction of the natural defenses, when possible.
When complicated urinary tract infections cannot be completely cured, they commonly develop into recurrent or recurrent infections, taking on a chronic dimension.
Recurrent or recurrent urinary tract infections are distinguished from persistent urinary tract infections, which resist treatment or relapse during the latter.
Finally, we will talk about urinary superinfection during prolonged infectious persistence after the end of treatment or when new germs worsen the initial infection.

Causes
The infectious agents that cause UTIs in dogs are usually bacteria that adhere to the surface of different tissues of the urinary tract and multiply there. More rarely, parasites and viruses can be involved in this pathology.
In the event of a bacterial urinary tract infection, contamination occurs mainly through three main modes: the ascending route, the hematogenous route and the lymphatic route.
The rather rare hematogenous contamination occurs when the dog suffers from an initial systemic infection which drains to the urinary tract through the bloodstream. In most cases, the urinary tract infection is then localized to the kidney area.
Lymphatic contamination, just as rare, follows the same pattern, with the difference that the infectious agents are not drained to the urinary tract by the blood circulatory system, but by that of the lymph.
The ascending contamination is, by far, the most often found in dogs. It occurs when bacteria from the genital or rectal tract migrate to the proximal urethra (a natural orifice allowing urine to be eliminated), and rush there to ascend the lower urinary tract, then the upper ones.
Brownian motions, namely the irregular displacements carried out by particles immersed in a fluid, are the main responsible for upward contamination.
In other words, ascending bacterial contaminations, the most common cause of urinary tract infections, are highly linked to chance.
However, the development of a urinary tract infection is far from risky, since it occurs when the natural defenses of the urinary tract malfunction.
In short, not all contaminations, ascending, do not result in urinary tract infections. These only develop when the dog's urinary tract fails to defend itself against infectious agents, which is an anomaly with various causes.
There are usually five major factors that alter the natural defenses of the urinary tract and, in fact, predispose dogs to urinary tract infections.
These include urination disorders, abnormal exposure to pathogens, changes in the urothelium, changes in urine composition and volume, and local and systemic immune disorders.
Urination disorders can be caused by mechanical obstructions (stones, hernias, tumors, etc.), by incomplete emptying of the bladder due to malformations or neurological disorders, or by excessive retention, voluntary or not (for stress-related example).
Abnormal exposure to pathogens occurs either in the event of anatomical malformations favoring contact between germs in the perianal area and the lower urinary tract, or when the perianal area is the site of local infections that may spread to the urinary tract.
Fistulas, urethral hypoplasia, or the incompetence of the sphincter (incontinence) are all anatomical defects favoring exposure to pathogens, when metritis, pyometra, vaginitis or prostatitis are infections of the genital tract whose germs can migrate to the urinary tract.
The change in the volume and composition of urine can be caused by metabolic disorders affecting in particular the hydration of the body (renal failure, diabetes, etc.) or by the presence of compounds that promote bacterial development.
Certain foods or, more often, drugs, can indeed modify the pH or the composition of the urine, which creates an environment conducive to the growth of bacteria. When drugs are involved, we speak of an iatrogenic cause.
The alteration of the urothelium (mucous membrane of the urinary tract) may itself be caused by trauma, congenital malformations, the appearance of tumors or even alteration of the local flora, for example following a antibiotic therapy.
Finally, immune dysfunctions, which can be local or systemic, are highly likely to reduce the natural defenses of the urinary system, making the dog very susceptible to infections.
They can be the result of congenital, hereditary or acquired impairments. Dysendocrines, disorders of the endocrine system, are commonly involved.
Among them, the famous diabetes mellitus, which is very common in dogs, and hypercorticism (Cushing's syndrome), which is less common, are all disorders that promote urinary tract infections.
Some immune dysfunctions are also iatrogenic, that is, caused by drugs. Corticosteroid therapy (treatment with corticosteroids), which is commonly found in dogs with allergies (especially atopic dermatitis), is a regular cause.
Symptoms
The symptoms of UTI in dogs are inconsistent, that is, they can vary greatly from one individual to another depending both on the nature of the infectious agents involved and on the profile of the disease. animal.
Some uncomplicated and complicated UTIs are quite asymptomatic, and around 10% of affected dogs are believed to have no suggestive symptoms.
In the event of a recurrent or persistent urinary tract infection, more than half of the dogs would not show symptoms in the first stage of the disease, even with kidney damage.
The cases of asymptomatic dogs are more likely to be in doggies overwhelmed by other illnesses, including diabetes mellitus and hypercorticism, as well as those treated with corticosteroids.
It is considered that 18% of dogs suffering from atopic dermatitis and taking corticosteroid therapy for their disease would develop a urinary tract infection, but none of them would show symptoms because of the anti-inflammatory action of their treatment.
In this context, the diagnosis is generally allowed by the knowledge of corticosteroid therapy as a predisposing factor which leads the veterinarian to investigate further to look for a possible urinary infection within the framework of a simple health check-up or follow-up consultations.
Note that the absence of symptoms does not affect the degree of severity of the pathology, especially in dogs on corticosteroids whose immune defenses are destroyed by drugs, which leaves the field free for bacteria to proliferate silently. , until causing great damage.
However, when the urinary tract infection affects the low voices (bladder and urethra), the dog may show urinary symptoms which should alert his owner.
Typically, it is possible to observe pollakiuria (excessively frequent urination, often scant), dysuria (difficult, painful urination), stranguria (painful urination accompanied by complaints or crying) and incontinence, often mistaken for uncleanliness. .
Uncleanliness, in particular, tends to alert the owner who can no longer bear to see his dog urinate where he should not (on the bed, on the carpet, etc.).
Faced with this phenomenon, it is essential to consult before taking any action to try to get your pooch back on the right path, because a dog rarely suddenly stops being clean for pleasure: a urinary tract infection should always be suspected.
The appearance of the urine may also alert the master. In the event of a urinary tract infection, they are often very fragrant, cloudy and / or colored, even tinged with blood (hematuria).
A dog's bladder can also be painful on palpation, as can its kidneys with an upper urinary tract infection.
Infections of the upper urinary system (kidneys and ureters) are rather rare and usually have very few symptoms.
The typical signs of lower urinary tract infections discussed above may also be suggestive of upper voice infection, but this is relatively rare.
Rather, there is a deterioration in the general condition of the dog, with depression, anorexia, episodes of fever and abdominal pain, sometimes severe.
Polyuropolydipsia (excessive thirst and excessive elimination) can sometimes be observed, but cannot be considered characteristic of the disease.
When an upper urinary tract infection is severe, septic shock can ensue. Dog's health deteriorates suddenly, often within a few hours.
Treatments and prognosis
It is extremely unlikely that a UTI will go away on its own, when, conversely, local and systemic complications are common.
Therefore, it is highly advisable to treat all UTIs in dogs, even those without symptoms, which might be discovered incidentally during a routine veterinary visit.
Treatment is primarily antibiotics, with antibiotic therapy the only way to eliminate the bacteria responsible for this disorder. When the dog shows pronounced discomfort, anti-inflammatory or painkillers may be prescribed in addition.
Finally, treatment should be applied to correct or eliminate the predisposing factors and / or underlying disorders involved in the onset of urinary tract infection, in order to avoid relapses and long-term sequelae.
The prognosis of a dog with a urinary tract infection depends on several factors, including the extent and severity of the condition, and the sequelae it may have caused.
When the dog suffers from functional sequelae, that is to say when the urinary tract infection jeopardizes the functioning of his kidneys or his bladder, the prognosis is more reserved.
In addition, it is noted that the treatment of urinary tract infections is complicated by the very nature of the organs concerned, within which it is difficult to achieve satisfactory concentrations of antibiotics without harming other components of the organism of the patient. animal.
In fact, the urinary tract is a filtration system which aims precisely to eliminate the compounds absorbed by the dog, namely, in this specific case, the antibiotics.
Ultimately, an uncomplicated UTI usually offers an encouraging full recovery prognosis, but once the infection becomes more complicated, full recovery is seldom an option if the underlying cause of the problem cannot be identified and eliminated.
Frequently Asked Questions
What is the difference between cystitis and urinary tract infection in dogs?
Cystitis in dogs is a UTI, but not all UTIs are cystitis. Simply put, cystitis is an infection located in the bladder, which is inflammation of the bladder wall.
A urinary tract infection, on the other hand, can affect any organ in the urinary tract, namely the kidneys, ureters, bladder and urethra.
How do I know if my dog ​​has a urinary tract infection?
It can be very complicated to know if a dog has a urinary tract infection, as this type of disorder often does not cause any symptoms – which does not make it any less dangerous for the animal.
Any changes in your dog's behavior (fatigue, loss of appetite, lack of energy, etc.) should alert you, as should typical urinary signs such as pollakiuria, dysuria, stranguria or sudden uncleanliness.
If your dog has predisposing factors (diabetes, corticosteroid treatment, stress, etc.), it is important to have him closely monitored by a veterinarian to diagnose an asymptomatic urinary tract infection early on.
How to treat urinary tract infection in dogs?
Only a veterinarian can treat a UTI in dogs by prescribing antibiotics suitable for the bacteria causing the problem and diagnosing a possible underlying disorder causing the condition.
Self-medication should be avoided completely, and dogs should not be given human antibiotics.
In addition to being potentially toxic, the wrong antibiotics can make the problem worse by causing resistance to treatment.
My dog ​​is not clean, does he have a urinary tract infection?
A dog who suddenly becomes unclean may very well be overwhelmed by a UTI, although this is not always the case.
Taking your dog to a veterinarian if he suddenly becomes unclean or seems incontinent is essential to check for a health problem before looking into a possible behavioral problem.
Conclusion
Not many people know it, but dog UTI is an insidious disease, which often progresses silently, without causing any symptoms.
While commonly associated with uncleanliness and impaired urination, it is actually asymptomatic (or almost) in many cases, especially when it affects upper urinary tract organs, namely the kidneys.
To avoid seeing your dog suffer from a urinary tract infection, you must therefore be particularly attentive to his behavior and his state of health in general, but also not to omit to offer him regular health check-ups, especially if he presents predisposing factors.
Does your dog suffer from recurrent or persistent urinary tract infections? Share your experience by commenting on this article!
Loving and educating your dog also means protecting him against the vagaries of life. That is why I strongly recommend that you take out dog health insurance as soon as possible. This will save you astronomical veterinary fees in the event of an accident or illness.
Subscribe to Our Newsletter ✉️
Subscribe to our weekly newsletter below and never miss the latest article.