Can Dogs Eat a Vegan Diet and Be Happy and Healthy?
Can dogs eat vegan? The short answer is yes, dogs can eat vegan. Dogs are omnivorous animals and can survive on a vegan diet. However, some people believe that a vegan diet is not healthy for their dog and choose to feed them a meat-based diet instead. There are many commercial dog foods that are nutritionally complete and vegan, and there are also recipes for homemade vegan dog food online. If you choose to feed your dog a vegan diet, it is important to make sure that they are getting all of the nutrients they need.
Explaining what veganism is and how it differs from vegetarianism.
Veganism is a lifestyle that revolves around not consuming or using animal products.
Vegans do not eat meat, eggs, dairy, or any other product that comes from an animal. Many people choose to become vegan for ethical reasons, believing that it's wrong to exploit and kill animals.
Others may choose veganism for health reasons, as some believe that a plant-based diet is better for you than an animal-based diet.
There is some overlap between veganism and vegetarianism, as both lifestyles involve not eating meat. However, there are some key differences between the two. Vegetarians still consume eggs and dairy products, while vegans do not. Vegans also tend to be stricter about what they will and won't eat, avoiding foods like honey that come from animals.
Dogs and Veganism
There is a lot of debate surrounding the topic of whether or not dogs can be vegan. Some people believe that dogs are able to digest a vegan diet without any problems, while others think that it is not healthy for them. There is some evidence that suggests that dogs can indeed digest a vegan diet without any problems, but there are also many cases where dogs have suffered health problems after being switched to a vegan diet. In general, it is probably best to err on the side of caution and not make your dog eat a vegan diet if you are not sure whether or not it is healthy for them.
Are dogs able to digest a vegan diet?
Many people believe that dogs cannot digest a vegan diet, but this is not true. Dogs are able to digest a vegan diet without any problems. In fact, there are many benefits to feeding a dog a vegan diet. A vegan diet can help to reduce the risk of health problems such as heart disease, cancer, and arthritis.
What are some of the health benefits and risks of feeding a dog a vegan diet?
There are a number of health benefits and risks associated with feeding a dog a vegan diet. Some of the benefits include that a vegan diet can help to reduce the likelihood of dogs developing cancer, heart disease, and other chronic illnesses. It can also lead to weight loss in overweight dogs, and improved coat condition.
On the downside, some dogs may not have enough protein in their diets if they are only eating plant-based foods, which can lead to deficiencies in certain vitamins and minerals. Dogs that are fed vegan diets may also be more prone to getting intestinal blockages from eating indigestible items like bones or corn cobs.
Commercial Vegan Dog Foods
There are a number of commercial vegan dog foods on the market. Some of these are made by small companies, while others are made by large companies that also make non-vegan dog food.
The ingredients in vegan dog food vary, but they typically include rice, barley, oats, peas, lentils, beans, potatoes, and some type of vegetable oil. There are also a number of supplements that are added to these foods, including taurine, vitamin B12, and iron.
TOP 3 dog vegan food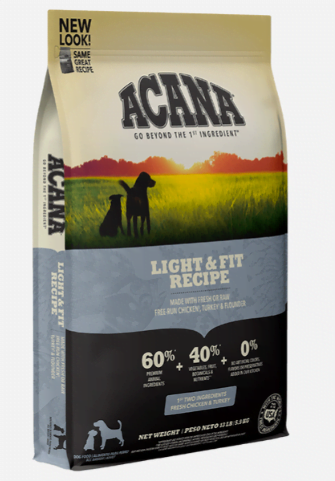 What are the pros and cons of feeding a dog a vegetarian diet instead of a vegan diet?
There are pros and cons to feeding a dog a vegan diet. Some people argue that it is healthier for the dog to eat a vegan diet because it eliminates the risk of them eating meat, which can contain harmful bacteria. Others argue that dogs are carnivores and need to eat meat in order to get the right nutrients. There are also concerns that without meat in their diet, dogs may not get enough protein, which can lead to health problems.
Making Your Own Vegan Dog Food
There are a lot of reasons to make your own vegan dog food. You can control the ingredients, ensuring your dog gets the best possible nutrition. You can also tailor the food to your dog's specific needs and preferences.
Making your own vegan dog food is also much cheaper than buying commercial pet food. And it's easy to do; most recipes call for simple, affordable ingredients that you probably already have in your kitchen.
Some good ingredients to include in vegan dog food are lentils, brown rice, quinoa, rolled oats, barley, and vegetables like sweet potato, pumpkin, carrots, and green beans. You can also add healthy supplements like ground flaxseed or chia seeds, and omega-3 fatty acids.
To make the food more appetizing to dogs, you can mix in some mashed banana or unsweetened applesauce. Be sure to avoid adding any foods that are harmful to dogs, like chocolate or onions.
In conclusion, a vegan diet is safe for dogs as long as they are receiving a balanced diet. There are many vegan dog foods on the market that are both healthy and affordable. If you are considering switching your dog to a vegan diet, consult with your veterinarian to make sure they are getting all the nutrients they need.
FAQ
Subscribe to Our Newsletter ✉️
Subscribe to our weekly newsletter below and never miss the latest article.